Good morning, I cannot believe just how warm it has been. Last week, I think the temperature was actually 104 degrees; I almost thought my swimming pool was going to start boiling! It is definitely odd to see this sort of heat this early in the summer; hopefully, this isn't an indicator of what's to come as we approach the August and September months.
This morning I wanted to discuss the local market's response to the inventory shortage and some of the recent actions taken by the Fed. With record-low month-over-month inventory levels, the real estate markets locally and nationally continue to set new record-high prices with each passing month. As predicted in the article I sent out last month, we are now seeing new median highs right here in San Diego.
As shown in the chart below, you can see that we have hit a median sales price of $619,900.00. However, and as it relates to new listings, we are down 10.3% from just one year ago. Crazy, right?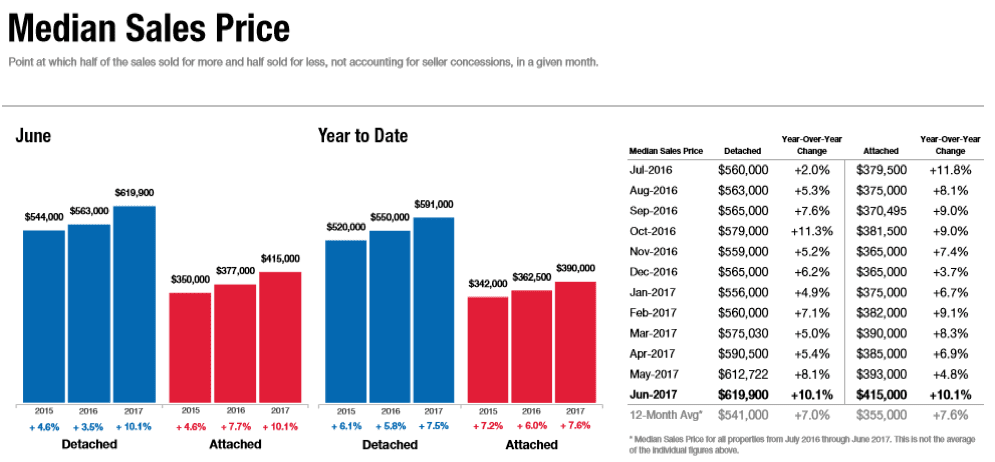 So, Moving Forward, What Does All of This Mean for You?

With the Fed Chair's direct and indirect comments made on Wednesday in regards to hiking interest rates, I can tell you that the market will continue on its current path for quite some time to come. Bond investors want clarity about what is going to happen with changes to monetary policy and with the ambiguity in the Fed's remarks, investors who buy and sell mortgages are just simply not going to take any unnecessary risks
Rates may slightly improve, but are likely to hold steady in the weeks to come. If you are a buyer looking to get into the market or a seller looking for a new home, I would encourage you to start the process now. The last thing you want to do is "sit on the fence" and watch as prices continue to rise. Ultimately, you will end up paying an unnecessary premium.
Please call if you have any questions or would like a specific valuation for your home; I am happy to work around your schedule. A telephone call to me today is not only 100% free, but can end up saving you a bundle. Have a great weekend and enjoy the slightly cooler weather!